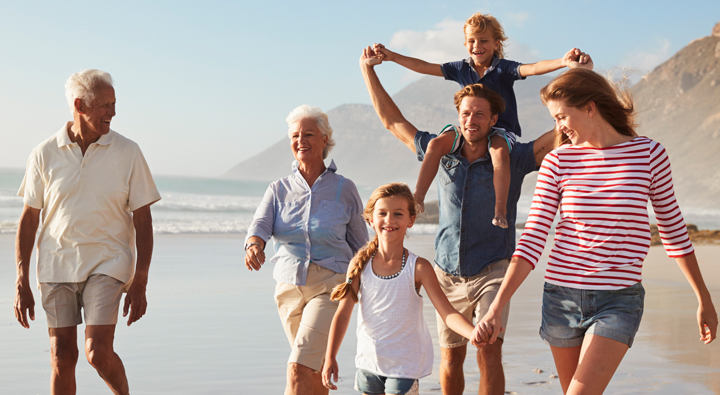 Our daily interactions with Blue Cross & Blue Shield of Alabama members facing illness or injury have taught us what really matters. With those experiences, we have developed our Corporate environment to focus on our associates' personal and family needs.
In addition to our generous PTO package and employee wellness programs, Blue Cross strives to continue implementing new processes that allow our associates to balance the demands of their daily lives and expectations at work.
Associate Health Office
Our on-site health office is staffed with a team of medical professionals that provide assistance with ergonomic desk assessments as well as taking care of our associates who may need to request a medical leave or are available in the event of an medical emergency.
Our nurses in the Associate Health office are approachable and compassionate, ensuring that your immediate health and wellness needs are addressed in a swift, professional, and confidential manner.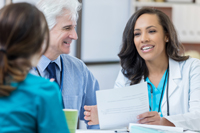 The Caring Corner
We recogize the needs of associates expand beyond the workplace, which is why we provide onsite sick child care as an option for the care of mildly ill children for those times when your child cannot attend their normal daycare or school, but isn't ill enough to require you to stay home. The Caring Corner is a convenient and affordable resource that Blue Cross is proud to provide. This facility, located adjacent to our Bright Horizons childcare facility, allows your mildly-ill child to recuperate in a comfortable environment with the attention of trained medical professionals who provide reports on your child's medical progress upon pickup.
Additionally, the Caring Corner provides safe rooms for children and staff during the imminent need for shelter due to inclement weather. The Caring Corner is always just a phone call away to ensure your peace of mind.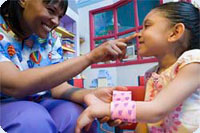 Child Development Center Managed by Bright Horizons
A state-of-the-art childcare facility for ages 6 weeks to Pre-K is available to employees in our Birmingham location. This facility, operated by Bright Horizons Family Solutions, has met the rigorous accreditation standards set forth by NAEYC (National Association for the Education of Young Children). Bright Horizons' honors include:
100 Best Companies to Work For
FORTUNE Magazine
Companies That Care Honor Roll
Center for Companies That Care
Seal of Distinction
Alliance for Work-Life Progress
Located within one mile of the Corporate Office, the center boasts hurricane-rated windows, light-filled classrooms, and hands-on learning. The facility also has a safe room for children and staff when needing to seek shelter due to inclement weather. You will have password-protected access to remotely view your child in the classroom each day.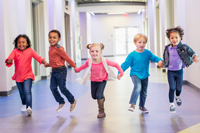 Company Stores
Our Corporate Office houses two company stores to provide our associates with convenient access to snacks, beverages, greeting cards, and small gifts. Buying a last-minute card for your coworker's birthday has never been easier!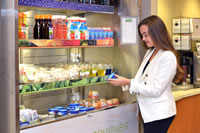 Dining Center
In collaboration with Eurest Dining, our Birmingham campus offers a centrally located Dining Center with a patio overlooking the Cahaba River. In addition to a full selection of meals for breakfast and lunch during the work week, the Dining Center offers prepared entrées and sides during the holidays (Thanksgiving, Christmas, etc.) to help you provide special meals for your family and guests.
On-site dining and catering services are provided, and include the following:
Fresh smoothies
Starbucks® Coffee
Made-to-order omelets
Sandwiches and salads
A carving station
Easily identified choices for those seeking balanced, low-fat meals
Most importantly, our in-house Dining Center provides our associates with the option to obtain balanced, tasty, chef-prepared meals for breakfast and lunch with the convenience of not having to leave campus!