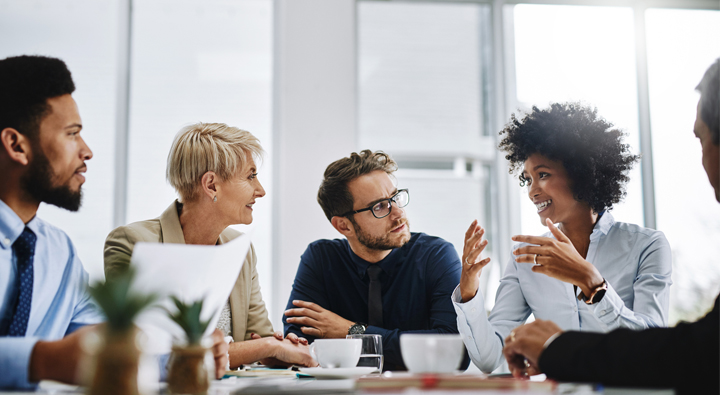 Blue Cross provides unmatched opportunities for professional growth. Our business operations work cohesively to execute our Company's mission: to provide employers, families and individuals access to quality, affordable healthcare because we care about our members' financial security, health and peace of mind. We cultivate an environment of collaboration and continuous learning and provide valuable professional resources to assist our associates with achieving their professional career goals.
To encourage an environment of continuous learning and professional growth, we provide a competitve reimbursement that covers tuition costs at regionally accredited universities. This benefit is extended to all of our full-time associates who meet applicable eligibility requirements after one continuous year of service with the Company.
To support our associates' professional development, our Company offers personalized, one-on-one Career Coaching to identify actions that can be taken to align our associates with their desired career path.
Professional Development Programs
To demonstrate our continuous investment in our associates, our Learning and Development team provides leadership development programs, instructor-led courses, on-demand webinars, and one-on-one coaching to help associates to realize their full potential.